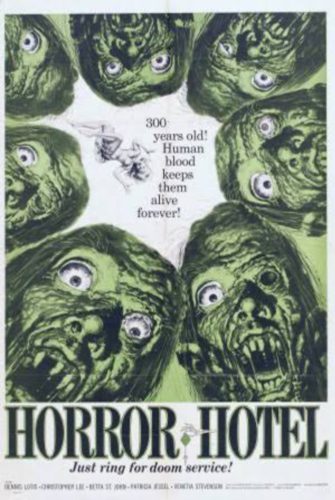 Horror Hotel (1960) – A mostly not-silly movie saddled with a silly title (its alternate title, City of the Dead, is more respectable if no more accurate), its main problem is what I call "The Psycho Flaw," i.e., establishing a protagonist and then killing that protagonist an unconscionably long time into the movie (oops, spoilers!).  Compounding the problem is the fact that, once the initial protagonist is dead, our joint replacement protagonists are two douches who are introduced in a fashion to raise the ire of any reasonable person: They make snide remarks about the beliefs, and basically laugh in the face, of Christopher Lee regarding witches and Satanists and related folklore.  Let me repeat: They diss Christopher Lee to his face.  It doesn't matter if he's playing a good guy or a bad guy; there are some actions which a character cannot undertake and still be sympathetic.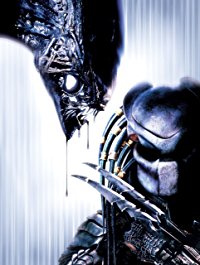 AvP: Alien vs. Predator (2004) – There was no need for this movie to contain nearly so much deliberate stupidity.  If one were to play a drinking game with the contradictions to either franchise's then-current canon, one would be in danger of braindeath: "But don't Predators like heat and shun cold?" "Why're we going from facehugger to chestburster in 15 minutes?" "Can't Aliens smell when a host is infected, and leave it alone?" etc… If not braindeath, one would certainly be inebriate to the point of missing all the other problems:
The Predator race literally engineer humanity to be Alien hosts, yet they inecplicably leave the planet alone entirely for millennia except to come back at random to hunt non-Alienated humans like Arnold Schwarzenegger and Danny Glover.
Our archeo-everything expert identifies the prehistoric hieroglyphics as a combination of Egyptian, Cambodian and Aztec (despite the fact that the spoken Nahuatl language didn't start coalescing until the 7th century AD and had barely formed a "true" writing system before Columbus), which he then can read flawlessly.
Not even five minutes goes by between our Ripley stand-in saying that the first rule for all these utter Antarctic neophytes is never ever go anywhere alone and the nebbish expert-in-whatever wandering off alone.
Predators apparently sport a mix of metal weapons, some of which don't react to acidic Alien blood and some of which do — and for no sane reason, they constructed the Alien Queen's manacles out of the latter.
Aztecs hold the number ten in high regard (actually, they were more partial to four, five and their product twenty)… and knew what a "minute" was, so they could schedule things ten minutes apart.
I want to say that this movie shows the kind of studio/producer input that results in "great" ideas that only the idea-haver thought were great, but the idea-haver is also the check-writer: Things like, "Let's set it in Antarctica but never let anyone's breath be frosty!"  Or, "Let's have the stone passageways all scramble and reset themselves promptly every ten minutes, except when they arbitrarily don't!"
Everything I've heard says that this is the good "Alien vs. Predator" movie, with Aliens vs. Predator: Requiem being the bad one.  That makes me very, very sad.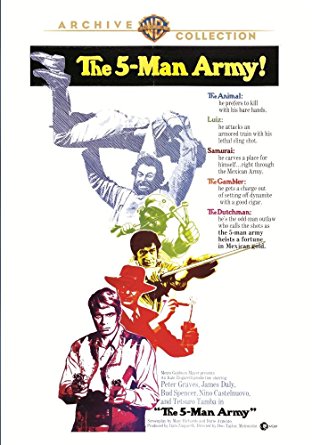 The 5-Man Army (1969) – Peter Graves makes his requisite "TV Star's Summer Vacation Spaghetti Western" (see also William Shatner in White Comanche) in this combination of The Magnificent Seven, a heist movie, and (naturally) Mission: Impossible.  Graves as "the Dutchman" puts together a team of four specialists (including spaghetti western stalwart Bud Spencer) to rob a Mexican train on behalf of the revolutionaries.  Fun in a not-too-ambitious way, and Graves' utter lack of acting ability isn't nearly as apparent as in most other projects he did.