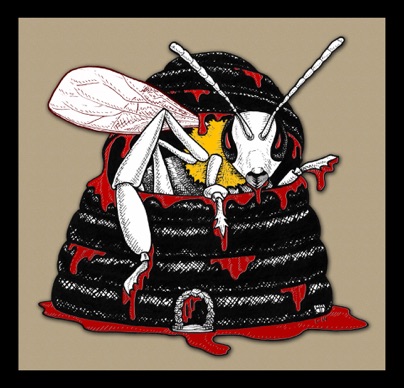 I'll be at World Horror Con, April 28th through May 1st in Provo.  Here's my schedule as it currently stands:
Thursday at 2pm:
"Revisiting Lovecraft: Why is he popular and who is writing Lovecraftian horror?" (with Dan Wells, Jason V. Brock, Michael R. Collings, Eric Swedin)
Thursday at 9:30pm:
"Surviving the Zombie Apocalypse" (with Carter Reid, Michaelbrent Collings, Jaleta Clegg, and Joe McKinney)
Friday at 10pm:
"Freestyle Gargoyles" (see here)
Saturday at 2pm:
"Monster in an Hour" (with Carter Reid, Keith Thompson, and Newton Ewell)
Sunday at 12:45:
"Why We Love Lovecraft" (with Eric Swedin, David J. West, and Carter Reid)
And somewhere in there, there's supposed to be a group reading by all of the contributors to Redneck Eldritch in attendance. In between, I'll mostly be at a table in the dealers room, with a bazillion just-released copies of Redneck Eldritch for sale. My understanding is that the dealers room is open to the general public — you don't have to purchase a con membership to come shop.
(Dang — that Friday night's gonna be late. I had planned just to ride the FrontRunner to and from the con on Friday and Saturday, but I don't think I'm gonna be able to catch a train Friday night. Anybody got a couch in Provo?)