Just so I won't finish this post with an anticlimax, here's a pic of an unfinished creature: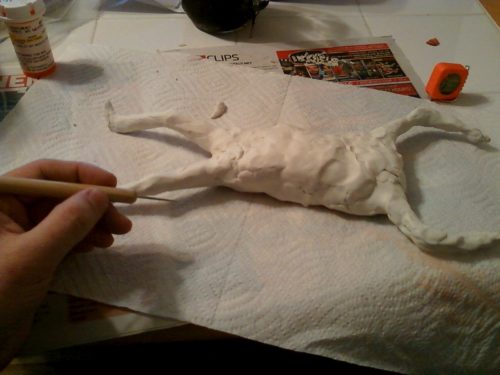 I actually took that on Saturday; i should have the completed version done tonight.
And here's something completed for real: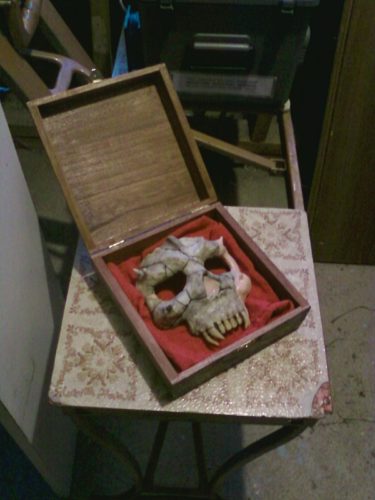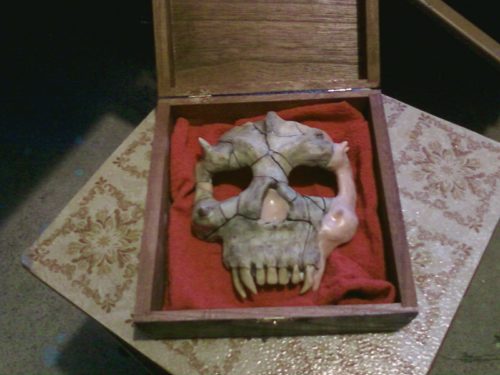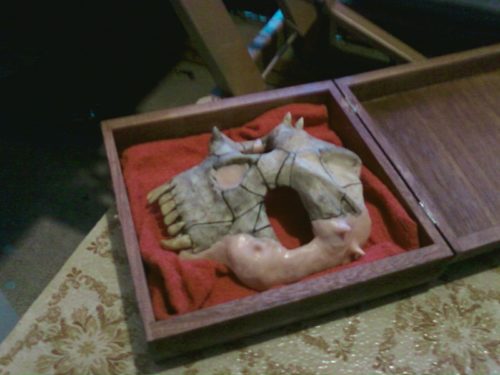 (Taken with my phone, so naturally not of the best quality.)  It's supposed to look like a reconstructed fossil skull, with the fill-in parts in an obviously different color.
If you're lucky, then tonight not only will I have the finished version of the top photo to show you, but also the after shots of this critter!