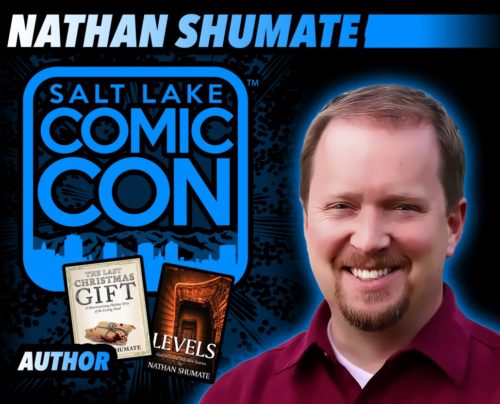 If you want to see me at SLCC, here's your stalking guide!
Thursday September 24, 2015 4:00 pm
Creating Horror: How to Scare the Crap Out of People
Room 255F (with Jason A. Anderson, Michael R. Collings, Michaelbrent Collings, Steve Diamond, Craig Nybo, Lehua Parker)
Thursday September 24, 2015 7:00 pm
H.P. Lovecraft & Horror: The Joys of Cosmic Terror
Room 255C (with Michael R. Collings, Sean Hoade, Josh Lee, Carter Reid, Eric Swedin)
Saturday September 26, 2015 10:00 am
The First Five Pages: How to Hook Your Readers Instantly with Your Novel or Screenplay
Room 253A (with Platte F. Clark, David Farland, Sara B. Larson, Shannon Messenger, Ilima Todd, Bryan Young)
Most other times, I'll be manning the Cold Fusion Media table in Artist's Alley (don't ask me why they put me there), where among other things I'll have copies of The Last Christmas Gift: A Heartwarming Holiday Tale of the Living Dead so you can get your Christmas shopping done early.
Plus, for the first time ever at any convention since I was eighteen years old, I'll be cosplaying on Friday! Come see my post-apocalyptic getup, currently in progress!