Last yesterday was the fundraiser to help local comic mainstay Sal Velluto with his bills from cancer treatment. I was honored to be included in the artists (I asked to be one of them) sketching for Sal.
I'm actually surprised there was enough interest to keep me mostly busy.  I did three commissions: two of Cthulhu, and one of Frankenstein's monster.  And when I didn't have commissioned work to do, I sketched out of my head — and then sold four of those sketches, too.
Here are the sketches I didn't sell and brought home: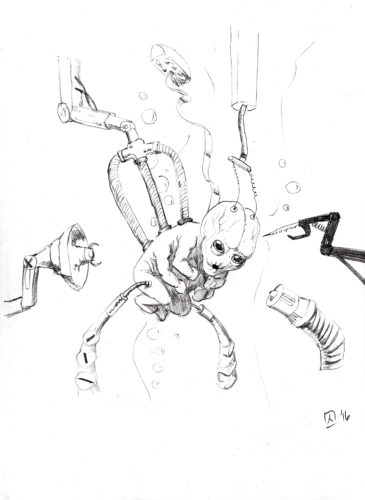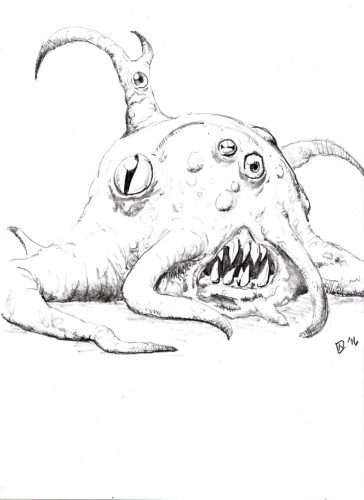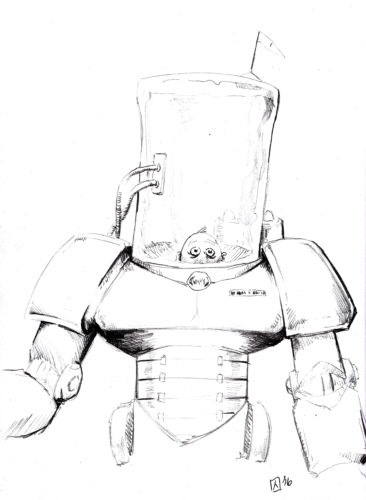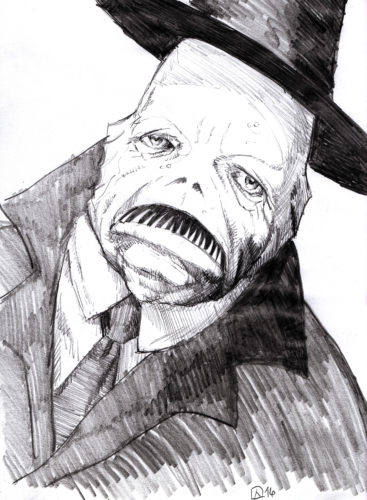 Also put a couple of my woodcuts into the silent auction.  Overall, the event raised about $3,300 for Sal.  Woo!