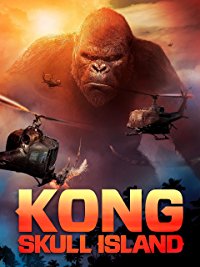 Kong: Skull Island (2017) – Another mechanically competent blockbusterish movie-flavored factory product, with maybe some humans involved. I have a list of complaints — the soldier stranded on the island for decades was too well-fed, we spend way too much screentime with an isolated soldier who ends up dying off-screen, there's no way that pterodactyls that size would have enough lift to snatch up a grown human and then pull him apart in midair — but my biggest complaint is how hard everyone tried to keep away from the central "Beauty & the Beast" motif of the original and preceding two remakes (there's a nod to it, but it felt grudging). Mostly it had me wondering, "Did Tom Hiddleston ever imagine he'd be an action star?"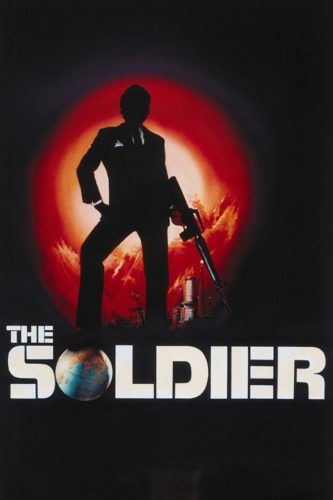 The Soldier (1982) – I tried to watch the whole thing, really I did; I made it to about the two-thirds mark before my apathy became active and finally turned if off.  Ken Wahl is a super-secret CIA agent called "The Soldier" who only gets called when Russian/terrorist world-shattering plots are so boring that they threaten to put the entire Earth to sleep. Writer/director James Glickenhaus does nothing to be proud of, and he should have taken editor Paul Fried into an alley and beaten him to death with a tire iron.  Thrill to the walking-into-the-room action, the unloading-the-truck action, the bureaucratic-discussion-around-a-table action, the putting-chemicals-in-a-lightbulb action, the standing-in-a-ski-cablecar action… The icing on the cake is the boringest score Tangerine Dream ever composed, which is saying something.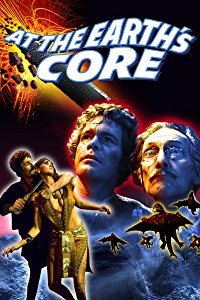 At the Earth's Core (1976) – Everything about this movie demands an exclamation point: Doug McClure in his "manly everyman" mode! Peter Cushing as a hilarious, pip-pip-ever-so-British inventor! Caroline Munro, looking good while being good to look at! Directed by Kevin "The Land That Time Forgot/The People That Time Forgot" Connor, from a novel by America's best bad novelist Edgar Rice Burroughs! Paper-mache rocks! Rubbery man-in-suit evil telepathic parrots! Rear screen projection everywhere you look!  You can't call it good, but you also can't call it boring.