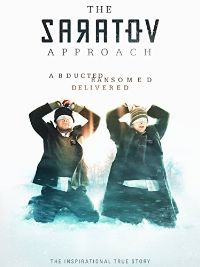 The Saratov Approach (2013) – Let's get this out of the way, okay?  The two main actors are too old to convincingly play twenty-year-old LDS missionaries, but not by much. There were definitely elders in my mission whose ages I originally guessed to be about ten years more than they were, and Corbin Allred and Maclain Nelson still look convincingly mid-twenties-ish.  (For the record, Allred was thirty-four and Nelson… I don't know how old he was, but he graduated from BYU in 2003, so he's somewhere up there.)
Now that that's out of the way, the other thing to get out of the way is that this movie assumes an LDS or LDS-specific audience.  This based-on-a-true-story dramatization of two missionaries in Saratov who were kidnapped and held for ransom doesn't spend a lot of time bringing non-LDS viewers up to speed, although it shouldn't be hard to follow for those who are reasonably intelligent and aware that worldviews besides their own exist.
Oh, the movie itself?  It was good.  A filmmaker limiting himself to a movie which largely happens in one room is the cinematic equivalent of writing a sonnet or some other strictured form, and this one pulled it off well.  Inspiring without being preachy, based on a true story without being plotless (I'm looking at you, The Other Side of Heaven), more concerned with being a story about Mormons than a Mormon-Mormon-Mormon story.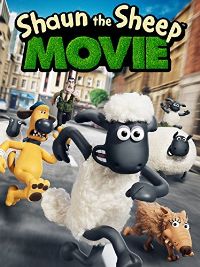 Shawn the Sheep Movie (2015) – The brilliant "Shaun the Sheep" short subjects from Aardman Productions get their inevitable translation into a feature-length film, with the inevitable shortcomings. The original dialog-free shorts were one-off gags about anthropomorphic sheep, dogs, pigs, etc., with the human farmer featured only as the well-meaning foil.  But of course, with a feature, they have to have emotional arcs and three-act structure and such, and of course you have to transport the farm animals to the Big City for no other reason than to make it different from the shorts, even though the shorts are why people love the property enough that anyone would consider making a feature.
There are some good sights gags and general cleverness, but there's no much more to be had watching the original shorts for an equal number of minutes.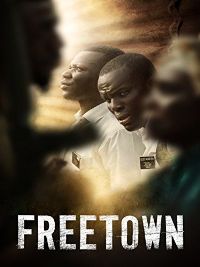 Freetown (2015) – It's far too tempting to say that "Freetown is just like The Saratov Approach, but black!"  Directed by the director of The Saratov Approach, this is the true story of a handful of LDS missionaries, all African, and a local church leader, who tries to get them out of Liberia and into Sierra Leone when the Liberian civil war and ethnic violence made it too dangerous to stay.
Unfortunately, it's just that: The story of all six missionaries and the local church leader. There's no one protagonist or focal point to the story, even though the screenplay feints at making either Philip (Henry Adofo), the local church leader trying to keep the missionaries safe, or Elder Gaye (Phillip Adekunle Michael), a missionaries who's also a member of the Krahn tribe which the rebels are killing on sight. But instead, in an effort to give all seven travelers their due (plus work up a head of steam portraying the general dangerous situation before the actual journey gets underway), everything seems sketched in.  The script also is given to speechifying in manners that probably looked really good on the page, but come off as clunky and obvious on-screen.
That said, there's beautiful cinematography (with Ghana standing in for Liberia), the kind of humor that results when a half-dozen young men of any ethnicity are bound together to share the gospel, and a great score.  Diverting, but ultimately it misses The Saratov Approach's depth of character and emotion.