I think I'll start doing these posts again, because my opinions are so amazing and stuff.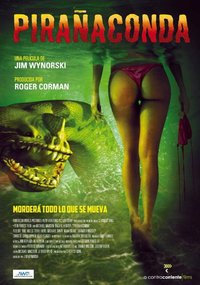 Piranhaconda (2012) – Producer Roger Corman's follow-up to surprise pop-cult fave Sharktopus (2010) similarly scrapes bottom; Corman has always prided himself on devoting exactly as many resources to a production to get the job done and no more, and since both Sharktopus and Piranhaconda were meant to garner their limited success from the ridiculous wit of their portmanteau titles, why throw an extra dime at it? Jim Wynorski, crank-em-out artist supreme, gives us the tale of a low-budget film crew (how meta!) in Hawaii trying to make a slasher flick while running afoul of a legendary creature that is… well, you figure it out.  The only noteworthy features here are (1) the almost zen-like spareness of both script and production, and (2) Michael Madsen's presence — how far as his star fallen?
Ghoulies (1984) – That's right, despite being part of a multi-book project on Charles Band, this is the first time I've watched Ghoulies.  I wasn't missing much.  The plot is garbled to the point of incomprehensibility, the acting is amateurish, the characters are all annoying enough to make you wish for an asteroid strike, and even John Beuchler's creature effects (which are usually quite competent for the money allocated to them) are crude and pointless, and even less necessary than the titular creatures in subspecies (1991).  I saw Ghoulies II years ago, and while it was unimpressive, it didn't even come close to approaching the level of willful incompetence on display here.  And the idea that this spawned three sequels…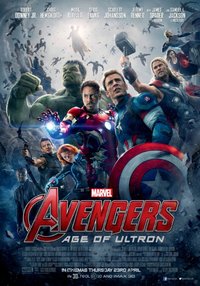 Avengers: Age of Ultron (2015) – I'm undecided on this. Yes, it's a good movie, but it reminds me in the wrong ways of Iron Man 2 (2010): The sequel needed to be bigger than the first movie, but it couldn't "go all the way" (whatever that means in each individual franchise) because it needed to save something for later, so everything starts to slip sideways a bit. The most interesting bits — the fact that Loki's scepter apparently has a (proto)personality, and the utterly new kind of sentient life represented in the Vision — are almost ignored.  And who decided that Ultron needed fully articulated lips?