Phantasm III: Lord of the Dead (1994) –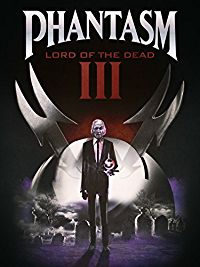 My love affair with Phantasm II has been well documented, so I won't rehash that here.  This installment, released six years after the last one, brings back original actor A. Michael Baldwin as Mike (after having been replaced by James Le Gros in Phantasm II), then promptly relegates him to second banana behind Reggie (Reggie Bannister).  There's a feeling here that writer/director Don Coscarelli had a basket in his office labelled "Phantasm Ideas" into which he threw jotted scenes and plot threads until it was full enough to be pasted together into a screenplay — which isn't necessarily a bad thing, given the intentional dreamlike vibe of this entire series; one can't be dreamlike without being a little illogical. Phantasm III doesn't hit the same threshold of awesome as Phantasm II — largely because of the inclusion of the hated "precocious kid who can outwit professional thugs" trope — but there's definitely some meatiness here, as well as a growing sense of a full mythology that is only dimly seen by anyone, Coscarelli included.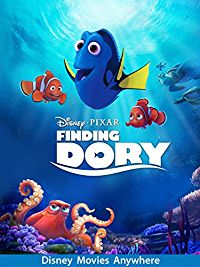 Finding Dory (2016) – My reaction to all of the recent Pixar sequels is similar: "Good, but unnecessary."  So it is here.  Aside from the fact that the fish with an Etch-a-Sketch memory (and who speaks whale) was one of the clever and memorable parts of Finding Nemo, did we really need to focus an entire movie around what shold really stay a supporting character?  I mean, granted, it was better than Minions, but still…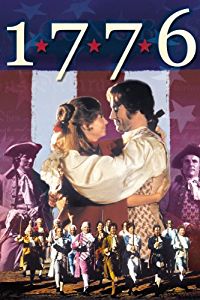 1776 (1972) – A musical about the few weeks leading up to the signing of the Declaration of Independence? Sure!  Written in the '70s?  NO! That was not the decade to create ANYTHING that could be taken seriously by future generations (at least until 1977).  Which is too bad, because it's great material — the script is best when it simply uses the actual words of the cutting wits assembled in the Continental Congress — and William Daniels (of St. Elsewhere and Boy Meets World and the voice of KITT on Knight Rider) is probably the best person ever to cast as the acerbic and ill-liked John Adams… but absolutely forgettable songs simply doom this to obscurity or, at best, a mediocre novelty.