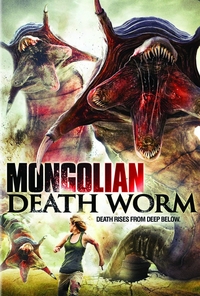 Mongolian Death Worm (2010) – Sean Patrick Flanery (Young Indiana Jones himself) plays, appropriately enough, a slightly scuzzy treasure hunter in present-day Mongolia (as represented semi-convincingly by Texas) searching for Genghis Khan's lost tomb; he and some Peace Corps-ish doctors run afoul of the giant worm-thingies awakened by a local plant's attempts at oil shale separation. Compared to the rest of the "titular CGI monster" genre, this is a surprisingly non-goofy movie. I haven't yet decided if that's a good thing.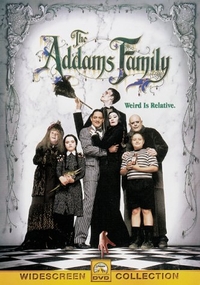 The Addams Family (1991) – Still wickedly good fun, witty whenever it has the chance. On the one hand, it hasn't aged at all; on the other, you just know that, if it were made today, it'd be chock-full of CGI, over-adrenalized editing, and something about saving the world at the end. (Yes, I know I sound like an old fuddy-duddy. I've accepted that, because I'm right.)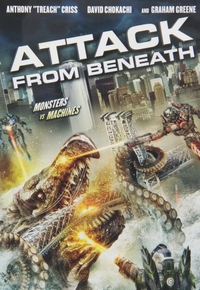 Atlantic Rim (AKA Attack From Beneath) (2013) – Too stupid to finish. Because hey, I'm doing this for enjoyment, not for the reviews.  The CGI effects aren't where this movie falls down; they're adequate, if sparing. It's not even the fault of Graham Greene, coming in as the rocky-faced general for one day of shooting and reading his lines expressionlessly from cue cards. No, it's when they story — which had been no great shakes up to that point — suddenly takes a sharp turn halfway through and becomes something else entirely.  All of a sudden, we're following a supporting character as he helps a random passerby find his 12-year-old daughter in the part of the city decimated by monster-robot brawling (which means that people just lie around playing dead, even though there's no debris to speak of — it looks like a shot from a zombie movie instead).   Where does he find the girl? On the second story (!) of a burning (!!) bar (!!!), which is exactly where a frightened child would seek refuge. (Said supporting character also looks for the girl with his gun out — even though we've seen exactly one live resident, the father of said girl.) Once I began feeling the brain cells die, I turned it off.