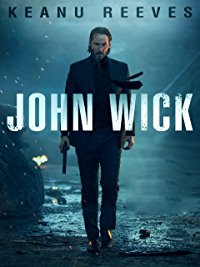 John Wick (2014) – I can think of no other actor but Keanu Reeves whose habitual expression is equal parts that of a wide-eyed innocent and a dead-eyed shark.  I'm not saying that this story of a retired hitman forced back into his old life for revenge could never have been made with another star, but it would have been a very different movie.  It's a simple, focused movie, and one of the most important scenes allowing it to be so occurs early on, when the police respond to a noise complaint at John Wick's residence (the noise being due to Wick single-handedly taking out a half-dozen wanna-be assassins).  The responding officer looks past Wick at the bodies strewn around the vestibule and nonchalantly says, "You working again, John?"  This signals that the story isn't going to be concerned with law enforcement at all; the world of multi-national crime organizations and the hitpeople they employ is going to be one governed by their own rules.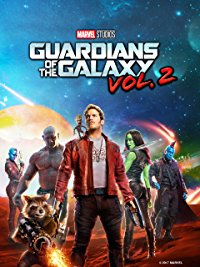 Guardians of the Galaxy Vol. 2 (2017) – Not as novel, obviously, as the first one, but a fitting continuation, provided they're not planning on making a third one — the mystery of Peter Quill's parentage was the thru-line that made the second movie appropriate, and with it being solved…  I also love love love the fact that M.U. movies seem dedicated to making fanboy knowledge of arcane continuity history finally pay off, as in, "Ha! I TOTALLY understood the significance of the name 'Ego' five minutes before the rest of the audience!"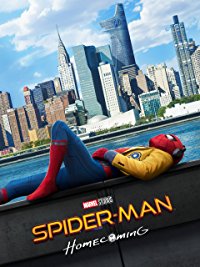 Spider-Man: Homecoming (2017) – Continuing my Marvel Cinematic Universe catchup:  There are two good Spider-Man movies: Sam Raimi's 2002 franchise opener, and this one.  Skipping the blah-blah-blah origin story, keeping Peter Parker in high school, and furthermore keeping him acting like a high-school student in high-school situations, was much appreciated.  And tying him fulling into the MCU both via his own origin and via that of the main antagonist (never actually called "the Vulture," but an interesting take on that character) means we NEVER EVER EVER have to reboot the franchise again.