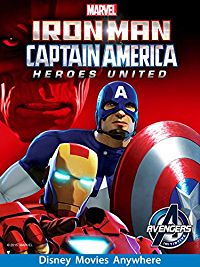 Iron Man and Captain America: Heroes United (2014) – I haven't seen many of Marvel's recent direct-to-video animated features, so I can't say how this compares.  I will say that the comic-influenced CGI in which it was produced is probably the best medium for a non-live-action, non-$200-million-blockbuster superhero movie — all of the exaggerations of motion and color that are comics' hallmarks can be preserved, but lips can actually articulate words.
This story is set in a pseudo-version of the Marvel Cinematic Universe, at least as character design is concerned.  Iron Man's voice sounds too snappy and Spider-Mannish for me, but apparently Adrian Pasdar has voice-acted Iron Man in roughly a bazillion animated things, so he IS the animated Iron Man.
Oh, story?  The Taskmaster and the Red Skull team up to take out Iron Man and Captain America.  Fights ensue, and ensue, and ensue.  It's very much like a special one-shot team-up comic, in a not entirely good way.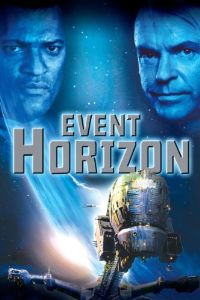 Event Horizon (1997) – The original Space Eldritch!  A rescue mission of talented actors explores a spaceship that disappeared and was thought lost years ago in an experiment with the first hyperspace drive; unfortunately, "hyperspace" is another word for "Hell," and it came back infected by Lovecraftian ickiness.
A lot of nifty ideas here and spooky images, but not what I would call a good script — from the perfunctory "ticking clock" plot mechanism, to inconsistent character development, to…
All in all, it's a pretty-good-but-inferior version of the story Howard Tayler did for the first Space Eldritch anthology.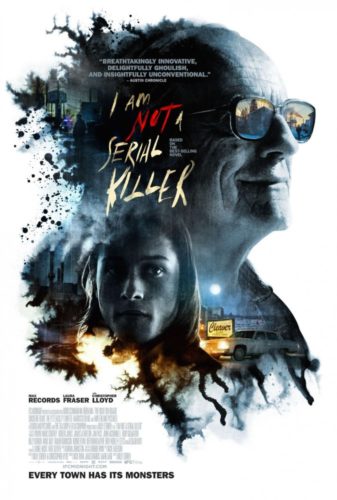 I Am Not a Serial Killer (2016) – I went into this movie wanting to like it.  I enjoyed Dan Wells' novel on which it is based, and I enjoy Dan Wells himself, in a totally socially acceptable, non-creepy way.  That said, I think his book suffers unavoidably in its translation to the screen, both in terms of loss of the internal monologue of the first-person narration, and in terms of the necessary jettisonning of story material which, unfortunately, matters.
In fact, the title is rendered almost irrelevant, because protagonist John Cleaver's constant dread — that his diagnosed sociopathic tendencies will blossom into full-on murderous habits — gets downgraded to a minor subplot.  In the novel, John's investigation of his small town's sudden spate of mysterious murders (with him, as the self-taught serial killer expert, being the only one with a chance of figuring out what's going on) forces him to bend or break the "rules" that he has set up to keep his behavior within acceptable limits; as he gets closer to identifying and stopping the monster, he gets closer to becoming a monster himself.  I challenge anyone seeing this movie without having read the book first to find that as an overriding theme in the movie.
I saw the movie with a grown son who had not read the novel, and he was completely lost in the plot, having interpreted the growing fantastic elements as evidence that John Cleaver was in fact going crazy and committing all the murders himself; we who had read the novel had to explain to him afterward what he had missed, which really wasn't his fault because what he had missed was what the movie had forgotten to tell him.
(And then there are all of the director's choices to make the movie "indie" — not just lower-budgeted, but self-consciously non-Hollywood, with handheld shots galore and meandering editing and deliberately "quirky" music choices.  Spare me.)
At best, I think the movie will end up being popular only with those who have already read and loved the book, which is not really what translating a work from one medium to another is really about.