I Want Him Dead (aka Lo Voglio Morto) (1968) – Civil War cattle driver Clayton (Craig Hill, who bears a remarkable facial resemblance to Daniel Davis of TV's The Nanny) just wants to take his savings and buy a ranch.  Instead, his sister (who appears to be half his age and bears him no resemblance) is raped and murdered at random, so Clayton goes on a quest for vengeance, which ultimately puts him in the position to foil the plot of a war profiteer trying to disrupt secret negotiations to end the Civil War.
There are plot holes big enough to accommodate a good-sized cattle drive, Clayton gets the snot beaten out of him on a regular basis and walks it off without any swelling, and director Paolo Bianchini is apparently under the impression that cowboy boots are silent on wooden floors as people sneak up behind Clayton three times… but on the other hand, it looks nice.  So there's that.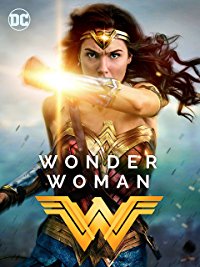 Wonder Woman (2017) – As this movie relies almost entirely on the actress playing the titular character, the producers of a DC Comics movie finally made a good choice: Gal Gadot exudes both feminine appeal and physical strength, the latter characteristic being one that Lynda Carter simply never had.  She also portrays Diana with a perfect combination of intelligence and innocence bordering on naivete.
The rest of the movie? Well, it's a superhero movie.  I appreciated the change of setting from World War II to I, both because it makes more sense with the idea of defeating Ares, god of war, in the first great global war, and also because it defused any criticism that we've already seen a recent movie with a superhero running around Europe wielding a shield during WWII.  The human villains were underdeveloped, as seems to be the common failing of almost all superhero movies, and the attempt to give a koan-like moral to the final scenes falls as flat as a fortune cookie.
Still, I won't be surprised if, in twenty years, the powers-that-be at Warners still say, "Remember that time when we made a really good superhero movie?"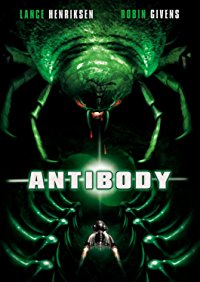 Antibody (2002) – Lance Henriksen is one of my favorite actors, and I never fault him for taking what work he can get.  However, he's been in far too many movies whose only positive is that it provided him a paycheck, and Antibody is one.  For the first 20 minutes, it's the tale of an FBI bomb expert (Henriksen) stymied by a terrorist's nano-triggered explosive which levels a consulate building in D.C.; a year later, he's a private security consultant in Germany, when another terrorist with a similar nano-detonator busts up a conference he's securitizing.  When the terrorist gets himself shot by friendly fire during the rescue, suddenly the movie becomes a pale shadow of Fantastic Voyage, in which Henriksen is inexplicably made part of a team that will pilot a miniaturized sub through the terrorist's body to find and defuse the detonator before the terrorist's death triggers a nuke.
Henriksen acts as if he were handed the script as he was stepping in front of the cameras, and can't bother to work up any emotion at the rates they're paying him anyway.  Which is kinda good, I guess, since his totally by-the-numbers which shrinkification scientist chick Robin Givens (38 years old at time of release, compared to Henriksen's 62) is squicky enough.  Mediocre CGI, supporting actors emoting through thick Eastern European accents, and a shoehorned-in shadow of a subplot regarding Henriksen's footloose daughter all add up to a movie that can't really justify its existence.