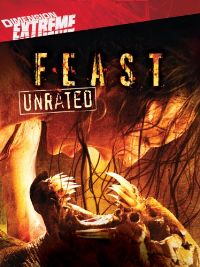 Feast (2005) – If you're looking for a movie which concurrently honors and subverts horror movie tropes, forget the criminally overrated Scream. Feast does it much better.  In classic fashion, a mismatched assortment of stock characters (no character names, only labels and life expectancies) are trapped in a middle-of-nowhere bar by a trio of fast, vicious monsters of no particular origin.  There's gore and violence, and blood isn't the only bodily fluid in abundance; this movie definitely sets out to be a monster horror movie.  Recommended if you like this kind of thing — definitely avoid it if you don't.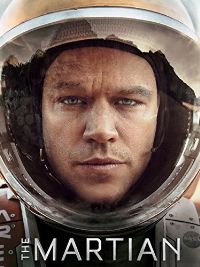 The Martian (2015) – It's Cast Away meets "Space Oddity!"  You've all heard about it — most of you have probably seen it — so I don't need to tell you about the premise, etc.  In this fiercely plausible near-future story of survival, the most improbable detail is that NASA would send viable, raw, non-frozen potatoes as foodstuffs.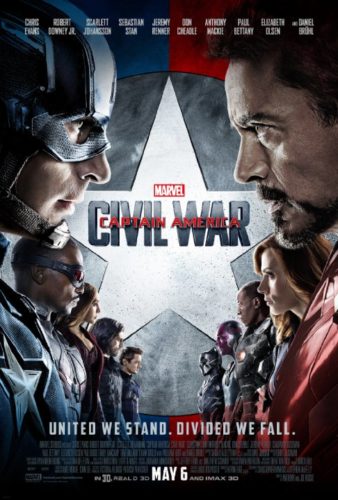 Captain America: Civil War (2016) – I have been more pleased with each successive entry in the Captain America subset of the Marvel Cinematic Universe, because they've gotten my favorite character right.  Cap has always been Marvel's answer to DC's Superman — not because he's powerful (really, he's got no superpowers beyond being in tip-top shape), but because he's a moral icon.  He is a strong character built on strength of character: a firm moral compass, a natural capacity for leadership, and a willingness to sacrifice for the greater good.  And since DC's movie strategy seems to be to move Superman away from being a paragon of "truth, justice, and all that stuff" into being an emo outsider with heat vision, Captain America has emerged as pretty much the only cinematic superhero who retains the "hero" part.  Civil War demonstrates not just his loyalty — there are all sorts of movies in which the protagonist goes to great lengths for a friend, and sometimes filmmakers behave as if they believe this virtue, in isolation, enough to make a character worthwhile — but his unwillingness to cede his moral compass to the control of another.  For Steve Rogers, whether scrawny or brawny, it's always about fighting for the right, even if you have no illusions that you're going to win.  I wanted to stand up and cheer in the theater (embarrassing my daughters) when Cap, bloody and nearly broken in the final confrontation, drags himself to his feet and coughs, "I could do this all day."
And while this was Cap's movie, it was also an ensemble movie at least as much as the last Avengers movie.  Every character was well-drawn and believable in motivations and conflicts, and — wonder of wonders — a fight that involved a dozen different and distinct characters wasn't a headache-inducing crapgasm of flash and sound.
I'm glad that I live in the century in which motion pictures can finally do justice to what made the comic books of my childhood great.