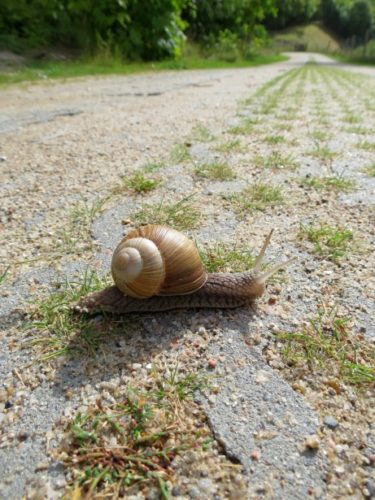 Well, for most of a week I've been living without outside employment. Come, let me share my world with you!
I knew going into this that a strict schedule would be important. Otherwise, I'd treat every day like a Saturday, drifting from one thing to another with frequent naps in between.  (That's not how I actually act on Saturday. Except for the naps, sometimes.)  So the schedule I set for myself was:
6:00 AM – Wake up, rouse the children that need to start getting ready for school, spend some time reading the scriptures
6:30 AM – Family scripture reading
6:45 AM to 9:00 AM – Shower, dress, make today's CheapCaffeine comic, eat breakfast — usually in that order. Any remaining time can go to email, blogging, etc., until…
9:00 AM to NOON – This is my designated Prime Writing Time.  Coincidentally, it's also the hours Michele works at a local elementary school, so it's my uninterrupted block of writing time.  My two current projects are my chapters for the second Charles Band book (in which it appears I may have a larger footprint), and my second draft of Crimson Frontier, first of a planned western-horror novel series.  It's especially useful for me to have to projects to switch between right now, because I've been in the habit for years of writing in twenty-minute blocks (on the train, on my lunch break, etc).  It'll be a little while before I'm comfortable with a longer sustained writing time. (Usually, in the middle of that three-hour block, I take fifteen minutes to walk to the closest gas station for a Diet Dr Pepper from the fountain. Because yum.)
NOON to 1 PM: Michele's home! Time for some quick lunch, and then do a sink of dishes.  While doing dishes, as on my trips to and from the gas station, I listen to an audiobook (right now I'm trying to finish up one of Kate Wilhelm's legal thrillers).
1 PM to SOMEONE REALLY OUGHT TO START MAKING DINNER: Work time, with writing being of secondary importance — if there's other work I need to do, here's where I do it. In this last week, that's included making covers and putting together the website for my soon-to-be-launched pre-made ebook cover venture, managing my other websites, working on my resume and other employment-related necessities (since I don't have the resources to live like this forever).  Last Wednesday, after my last day of work, I moved my writing desk from the corner area in the dining room, where it's been for the last few years, into a corner of the bedroom.  Being in a high-traffic area of the house was good at the time in that it kept me from sequestering myself away from the family during those few waking hours I had at home, but now I'm somewhere that I can shut the door and BE WORKING, not just "at home" and at leisure for everyone else. The psychological effect of the move is strong for me, too.  I have a place to be, and work to do.
AFTER DINNER to BEDTIME: Just play it by ear, man. School and church events, read, maybe a movie with the kids… but if there's nothing I really want to do, there's always a list of things to accomplish in my office.  Last night I was doing website stuff until I finally decided to knock off and get some shut-eye.
So that's the lifestyle. it's still open to adjustment, like my newly-purchased used office chair's height to minimize strain on my shoulders, but I think I like its outlines.