Owing to busy schedules (these things happen with a house full of teenagers), our traditional Halloween movie marathon had to be bumped from its normal slot on the Friday before Halloween to the week before that.  Fortunately, my kids are all as eager for our marathon as I am, so we find ways to make it work!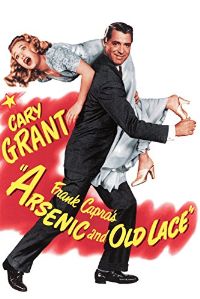 Arsenic and Old Lace (1944) – My dear, beautiful wife Michele is the one member of the family who does not look forward to this marathon tradition.  "Could we start with at least one movie that I'd like?" she asked.  So we amused ourselves with plenty of shots of Cary Grant reacting to things.  Even though the references to Raymond Massey looking like Boris Karloff (in the role originated on stage by Boris Karloff) are getting less and less relevant every year, and kids these days don't know Teddy Roosevelt from Franklin Roosevelt from [trying and failing to find another famous Roosevelt to throw in here], it's still a quality entertainment product, nearly timeless in its ability to amuse.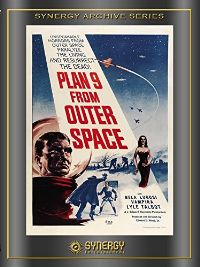 Plan 9 From Outer Space (1959) – There's only so many times one can watch this movie, and I think I'm nearing that limit: I've memorized most of the memorable dialog ("Your stupid minds, see? Stupid! Stupid!"), I can point out to others the cardboard gravestones and the mismatched vehicles… But one does what one must to educate one's children.  And really, aren't we all interested in the future?  It is, after all, where you and I are going to spend the rest of our lives.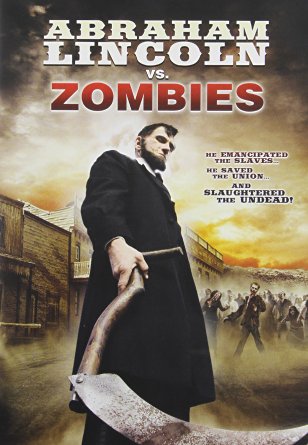 Abraham Lincoln vs. Zombies (2012) – That's right, I just barely watched this for the first time myself a few weeks ago, but I decided my kids needed to see it.  Yes, they said, "Aw, yeah!" at all the right spots (i.e., when Lincoln was being particularly bad-ass), and I think that at least one of them might attempt to handcraft a snap-open folding scythe of their own.  One thing I realized on this re-watch: The score by Chris Ridenhour, known as "The Asylum's Secret Weapon," truly made this movie seem a couple of notches better than it is.  And because of the subject matter, Ridenhour was able to play with recognizable themes and get away with it.  The blending of "Battle Hymn of the Republic" with "When Johnny Comes Marching Home" is particularly impressive.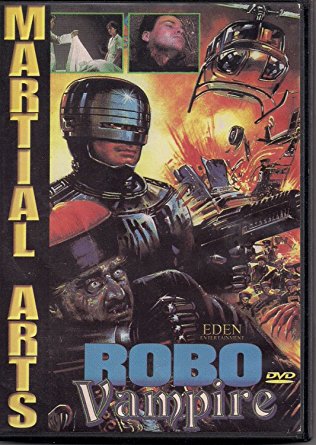 Robo Vampire (1988) – We really only lasted a half-hour with this one — and when I say "we," I mean "I"; everyone else had wandered away or found something else to pay attention to by the time I finally pulled the plug.  Given that it was directed by Godfrey Ho (as "Joe Livingstone") and producted by Tomas Tang, it is therefore one of their infamous hack-job features, in which footage from an unfinished, usually bankrupt production — or two or three — was bought, edited together, and maybe interspersed with a bit of original footage; that, plus the fact that dubbed dialog can be changed to anything you want it to be, results in something like a for-real movie!  Except that this "for-real movie" was anything but; at a half-hour in, all I knew was that there was something about drug lords who worked with Chinese hopping vampires, and something about a drug agent who was resurrected as a Robocop ripoff in a costume so low-budget that Tom Baker would have been embarrassed to share the screen with it.  When apparently the third set of main characters was introduced — the two previous sets having been brought on and then promptly killed — I decided to cut my losses.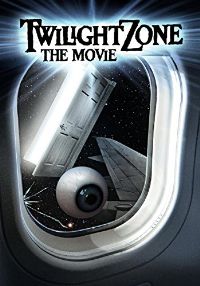 Twilight Zone: The Movie (1983) – Capping it off with a movie that you don't have to make excuses for: This an enjoyable movie, yes, but more importantly it's a good movie, without camp or diminished expectations.  Sariah was going to beg off and go to bed, but I made her watch the first five minutes.  She stayed.