As I mentioned on Facebook/Twitter (if this didn't deserve a status update, nothing does), I was awakened last night at 12:30am by sirens and flashing lights.  The house across the street was belching smoke, followed closely by flames.
Mark is a barely retired widower who lives alone.  He got out just in time (he even fainted on his doorstep because of smoke inhalation) with nothing but what he was sleeping in.  The house itself is a total write-off; the fire took over the attic and crisped the entire top of the structure.
Because I'm not a completely integrated 21st-century type, I didn't think to take pictures at the time. By this afternoon the disaster cleanup crew had already boarded over the windows, but I took the required pics of the garage ("required" as in the expected "pics or it didn't happen" comments on Facebook).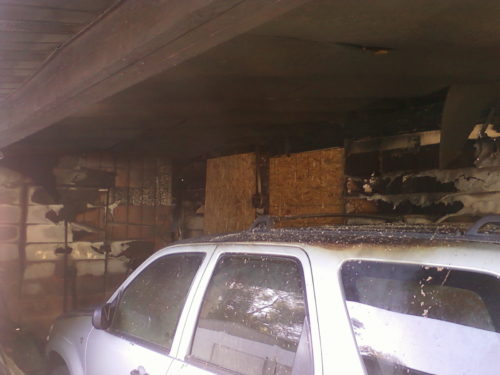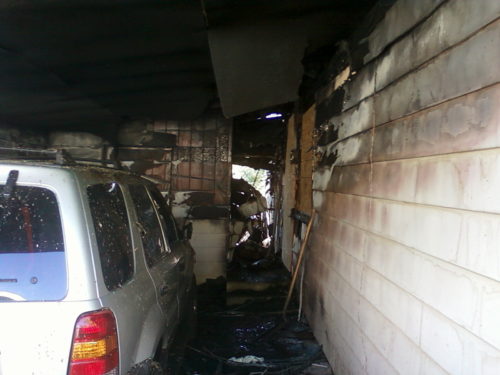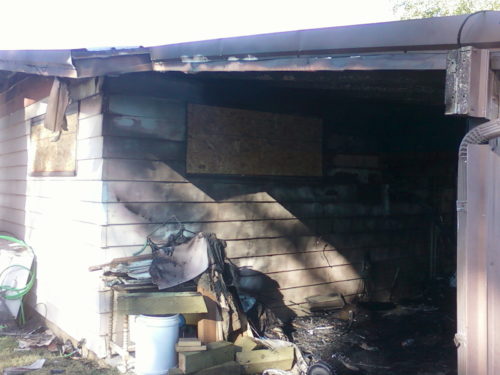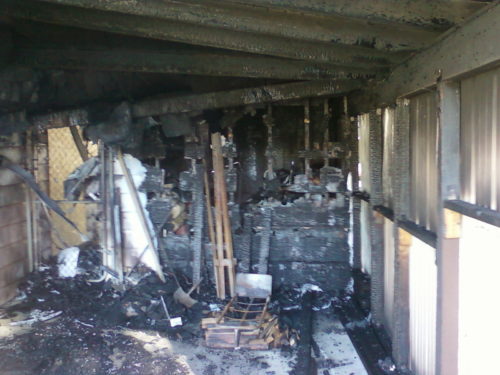 Mark has been a devoted collector of Beatles memorabilia since before I was born.  When people say, "Things can be replaced," I have to say that it's not that easy in this case.