Varying a bit from my fantastic grotesqueries in jars, here's a historical grotesquery in a box: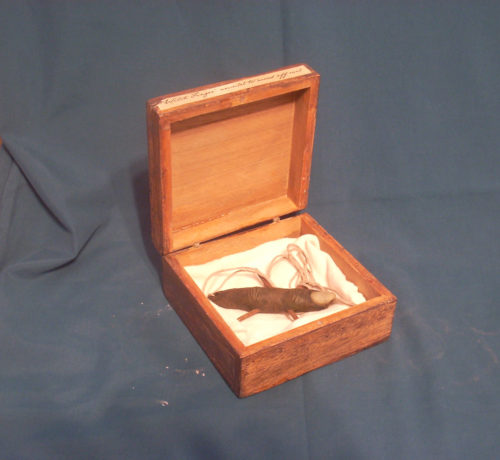 If you can't read the label, it says, "Witch finger' amulet to ward off evil."
I'm almost as proud of the box as of the finger: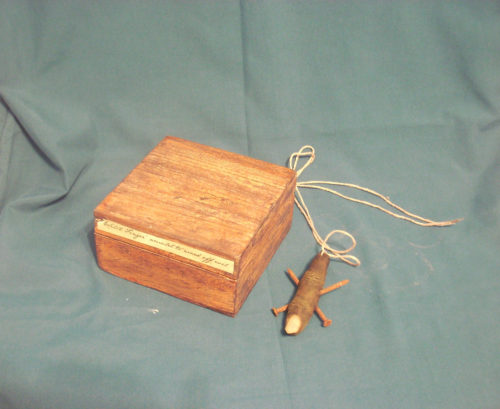 When I started, it was a plain balsa wood box from a yard sale.  I beat it, varnished it, beat it again, rubbed black shoe polish into the cracks and scuffs, varnished it again, baked it so the varnish would bubble, and buffed it with a wire brush.
Coming soon: Things that aren't as badly affected by my poor photography, I hope!