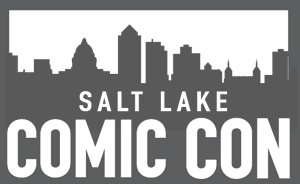 I'll be at the Salt Lake Comic Con on September 5-7.  If you want to glean pearls of wisdom from my utterances, you can find me on these panels:
Thursday
5pm: Movies So Bad, They're Awesome

8pm: HP Lovecraft: Is His Work Still Relevant in the 21st Century?
Friday
6pm: Monsters: Should the Classic Ones be Updated? Where are the New Monsters?

8pm: Warm Bodies, World War Z & the Walking Dead: Why Zombies Won't Go Away and What that Means About the Impending Zombie Apocalypse
Saturday
11am: The Appeal of Horror: Why We Like To Be Scared

4pm: Self-Publishing vs. Small Press vs. Big Publishers: Which is Best?

7pm: Effective Horror: What Works, What Doesn't, and Why?
I get to rub shoulders on these panels with some fabulous friends like Carter Reid, Paul Anderson, Dave Butler, Michaelbrent Collings and Howard Tayler, and living legends like Tracy Hickman. Come for the fun!