Sketchbook | B-Movie Posters | Assemblage Art
Sketchbook
You've thrilled along with them on Facebook (we are friends on Facebook, right?), where I've been posting them as "sketches of the day."  Now you can own them for your very own self, complete with a custom sketch by request.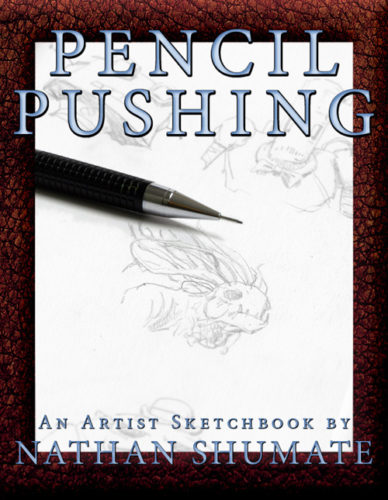 B-Movie Posters
These are posters for movies that have never been made, and should never be made — because how could the movie itself ever be as good as the poster concept?  Each of these can be ordered in a variety of sizes; click on the images to learn more.  And if you like the Facebook page, you can see new designs, sneak peeks, etc.

Assemblage Art
I also produce one-of-a-kind assemblages, which I currently sell exclusively through Pandemonium Art Gallery in Ogden, Utah.